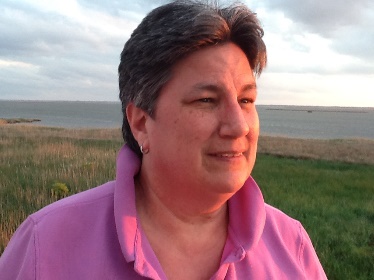 I first discovered my passion for all things creative through my childhood in the Midwest. Like many kids there do, I grew up participating in 4H and the Girl Scouts. It was through these activities that I discovered my knack for sewing and developed my business savvy. I learned that sewing is what makes me tick, what challenges me every day, and what I truly love to do. For years my mother encouraged me to take a leap of faith and turn my sewing skills into my career. This lead to the creation of Seams Sew Right.
It was because of my mother's faith in me, (and a little bit of luck) that I opened my business in Cohasset in 2006. Today, I am a proud female business owner whose work can be seen in both residences and businesses in Massachusetts and along the eastern coast as well as abroad. I am meticulous, determined, and pride myself on delivering my clients with a beautiful, quality product every day.
I have over 45 years of sewing experience and am celebrating the 10th Anniversary of Seams Sew Right in 2016! Seams Sew Right is regarded as an extremely customer focused, reliable business that has the expertise and resources to consistently produce high quality products. We look forward to meeting you soon and fabricating something uniquely for you.